Get Inspired...
We're always reaching for the kind of innovation that transforms your boldest ideas into impactful experiences. We're light years ahead of rainbow sprinkles and buttercream roses. Think of us as the Tesla or Apple of sugar - but without ego maniacs running the show. Check out some ways you can dress to impress - your food & drink, that is.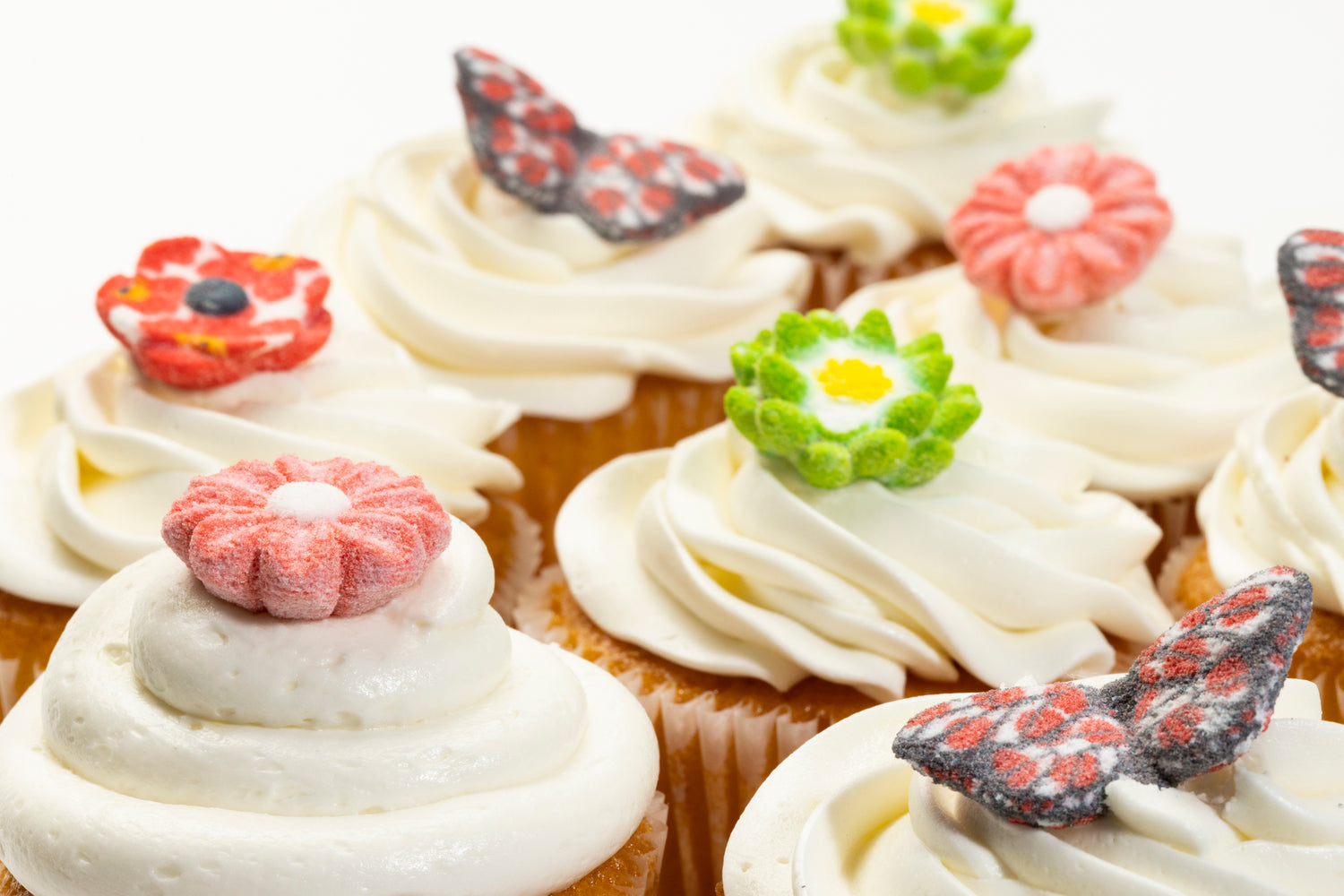 OMG, The Best Cream Cheese Frosting Recipe...
This is the most incredible cream cheese frosting. Seriously tastes amaz with our sugar sculptures placed evah so on top.
SHOP BOTANICALS
Even the artisan bakers agree not to mess with greatness. Stick with what works - and this works. Top it off with a 3D printed sugar and make a memory.

Cream Cheese Frosting Recipe

8 ounces cream cheese (Philly, ofc!)
½ cup butter, softened
2 teaspoons vanilla extract
4 cups confectioners' sugar
Beat cream cheese, softened butter, and vanilla together in a large bowl with an electric mixer until light and creamy.
Gradually beat in confectioners' sugar until smooth.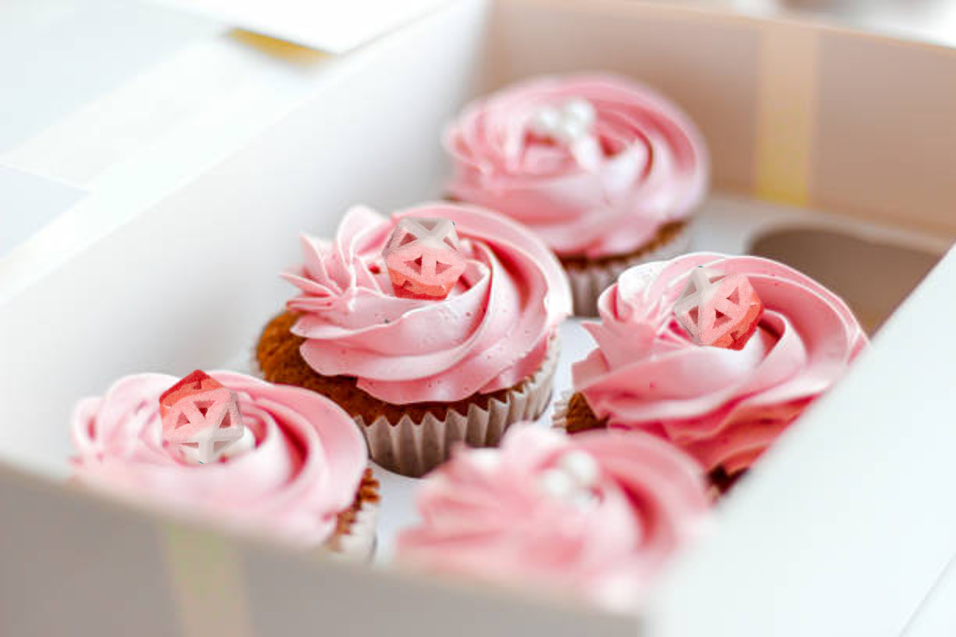 Bless Your Heart! Go Red or Go Home.
Why do we LOVE red velvet cake so much? Because it's vanilla cake made with cocoa powder and food coloring! The ultimate bait and switch.
SHOP OMBRE
Red velvet cupcakes or cakes taste like delicious bites of very mild cocoa with a slightly tart edge. The vinegar and buttermilk bring some acid to the batter, adding a bit of tanginess that balances out the sweet cream cheese frosting. The crumb of the cake is very fine, soft and smooth - hence the "velvet."
So add our ombre 3D sugars as a garnish to give this southern delicacy a modern edge.
Red Velvet Recipe
3 cups cake flour
1 teaspoon baking soda
2 tablespoons unsweetened cocoa powder
1/2 teaspoon salt
1/2 cup unsalted butter, softened
2 cups granulated sugar
1 cup vegetable oil
4 eggs, room temp & separated
1 tablespoon pure vanilla extract
1 teaspoon distilled white vinegar
red food coloring, liquid or gel
1 cup room temperature buttermilk

Directions:
1. Preheat oven to 350 degrees, grease pans or use parchment
2. Whisk the flour, baking soda, cocoa powder, and salt together in a large bowl
3. In a separate bowl, mix butter and sugar together on medium-high speed until combined (~ 1 min). Add oil, egg yolks, vanilla extract, and vinegar and beat on high (~2 min)
4. With mixer on low speed, add dry ingredients in 2-3 additions alternating with the buttermilk. Add your desired amount of food coloring just until combined (~1-2 tsp gel). Beat the 4 egg whites on high speed until fluffy peaks form (~3 min). Gently fold into cake batter.
5. Divide batter between cake or cupcake pans. Bake for 30-32 minutes (cake) or 20-25 minutes (cupcakes) or until clean toothpick. Be careful not to overbake as the cakes may dry out. Cool completely in the pans set on a wire rack before frosting and assembling.

Complement with The Best Cream Cheese Frosting Recipe (above). Garnish with our 3D ombre sugars!

Thank you for sharing your recipe, Sally's Baking Addiction.
Cocktails + Chitchat
Looking for a conversation starter? Go for a stiff cocktail with a sidecar of sugar to savour.
SHOP BEVI GARNISHES
Be sassy, over the top, and never afraid to make a splash. Be the hostess with the mostess. The mixologist geeking out over garnishes.
Pomegranate Martini Recipe
Good quality vodka (we love Tito's)
Cointreau liqueur
Pomegranate juice
Fresh lime juice (or a mix of fresh squeezed lemon and lime)

1. Chill glasses. Fill martini or coupe glasses with ice water to quickly chill; let stand 1-2 minutes. Drain and dry.
2. Prep shaker. Fill a cocktail shaker with ice cubes (use large cubes so they won't melt).
3. Shake. Add vodka, Cointreau and juices; shake vigorously for 10 to 15 seconds.
4. Strain. Pour through a cocktail strainer into chilled glasses.
5. Garnish and serve. Place a SugarOMG 3D lime on the rim of each glass and serve.
Thank you for sharing your recipe, A well seasoned kitchen.